Regular price
$30.00 USD
Sale price
$30.00 USD
Unit price
per
Sale
Sold out
2024 REZVANI Vengeance / / / OEM + N.O.O.S.E. SPEC

My Discord! https://discord.gg/gom-modeling
NOT CFX OR KEYMASTER ENCRYPTED, NO MODS OF MINE ARE!!!!!
Vehicle Includes:
SPAWN CODE: gstrezvani1 & gstrezvani1uc
Custom Exclusive "Escalade V" Engine Sound PREVIEW HERE - Made By Legacy_DMC

N.O.O.S.E. Variant Police Lighting PREVIEW HERE
Fully Optimized High Quality Interior / Exterior
Fully Textured / Converted, Everything done by Myself

Livery Map, Made by @torqy on Discord

Custom N.O.O.S.E. Livery for gstrezvani1uc, Made by Myself and Tweaked by @torqy on Discord
REZVANI OEM Front Bumper

REZVANI OEM Front Grille
REZVANI OEM Front Hood
REZVANI OEM Front Fenders
REZVANI OEM Side Skirts
REZVANI OEM Doors
REZVANI OEM Body
REZVANI OEM Rear Bumper
REZVANI OEM Rear Tailgate
Openable Center Console
Openable Center Console Back Seat Cup Holders
Fully Custom Lights

Paintable DRL "REZVANI" Badge (Paint 6)
REZVANI N.O.O.S.E. Police Lighting around Vehicle (gstrezvani1uc)
Wearing Custom GST Forged AMRD 9 Rims Made by Yours Truly (Myself) From Scratch Wrapped in Mike Tompson Proxes | Paint 4
Custom Handling
Extra 1 = Rear Plate
Proper Headlights / Rear Lights
Proper Interior (Paint 7)
Proper Seating
Breakable Windows (Bullet Proof for First 7 Bullets All Around)
Fully Editable Files - MUST OPEN A TICKET FIRST - > My Discord To Open Ticket
DEVELOPER DETAILS
10.745 MB YFT's (Stock Variant)
10.925 MB YFT's (N.O.O.S.E. Variant)
7.254 MB YTD's (Stock Variant)
7.997 MB YTD's (N.O.O.S.E. Variant)
321,837 Triangle Count / Polycount (Stock Variant)
330,601 Triangle Count / Polycount (N.O.O.S.E. Variant)
276,965 Vertex Count (Both Variants)
284,559 Vertex Count (N.O.O.S.E. Variant)
My Discord! https://discord.gg/gom-modeling
View full details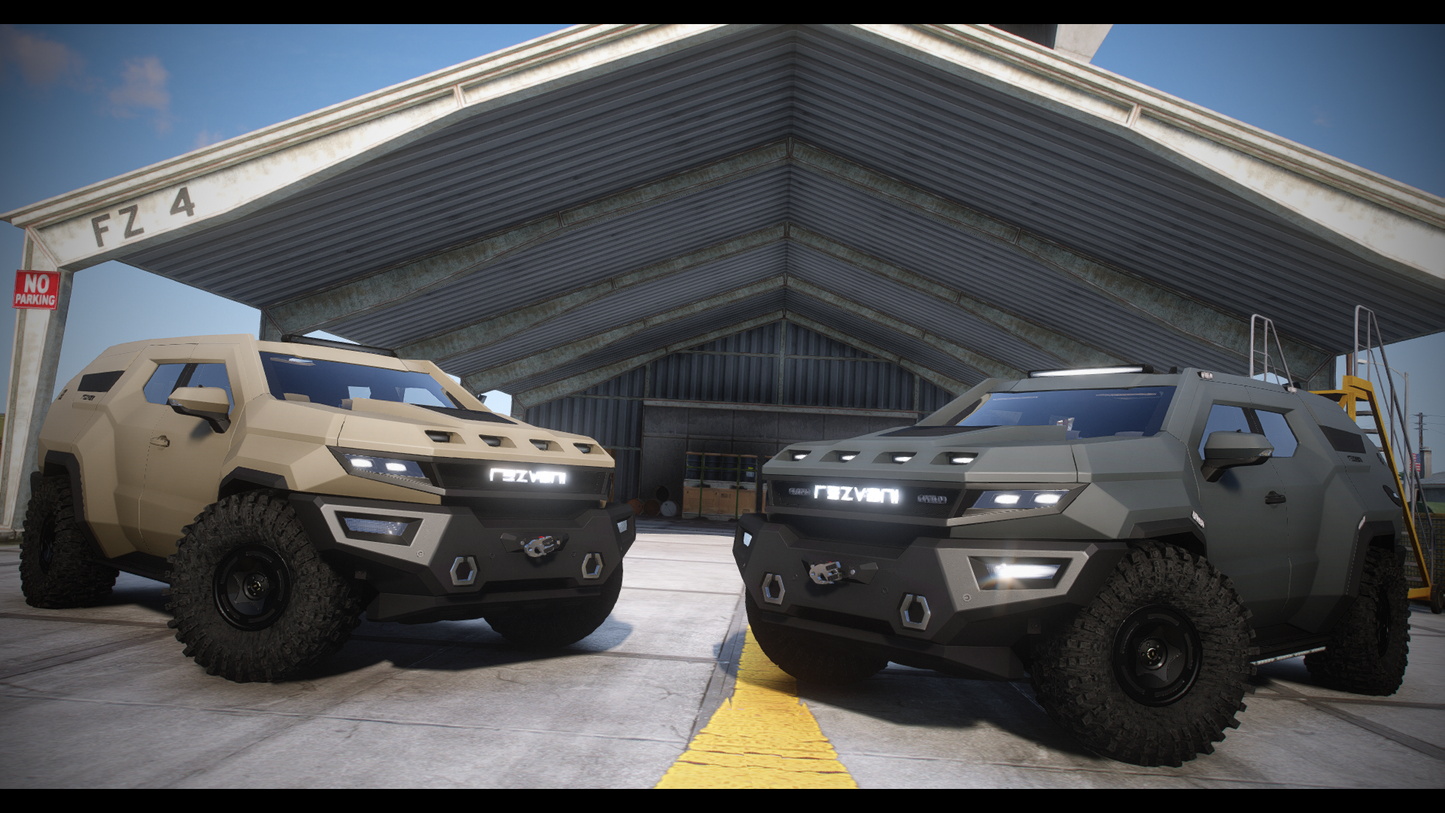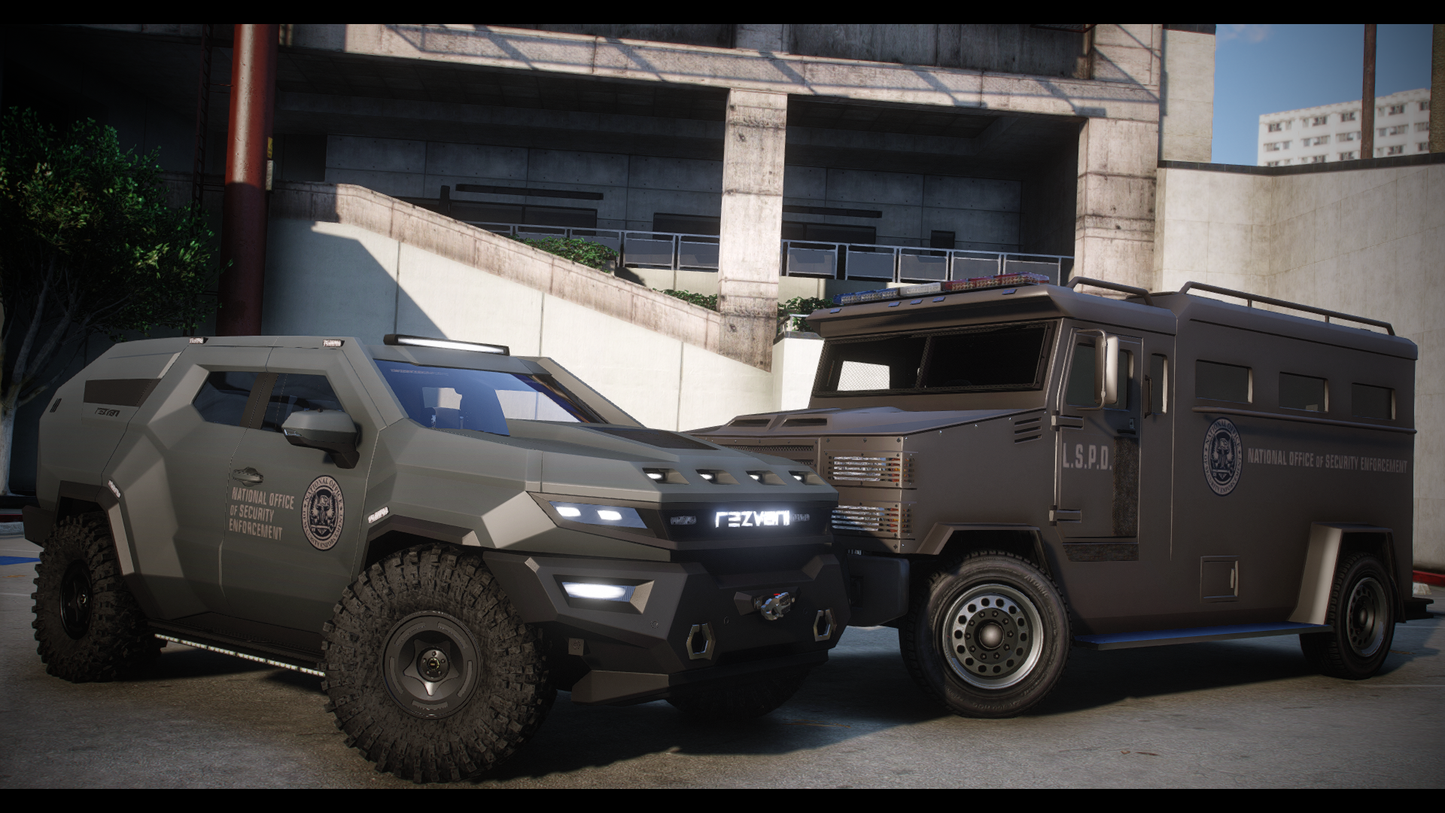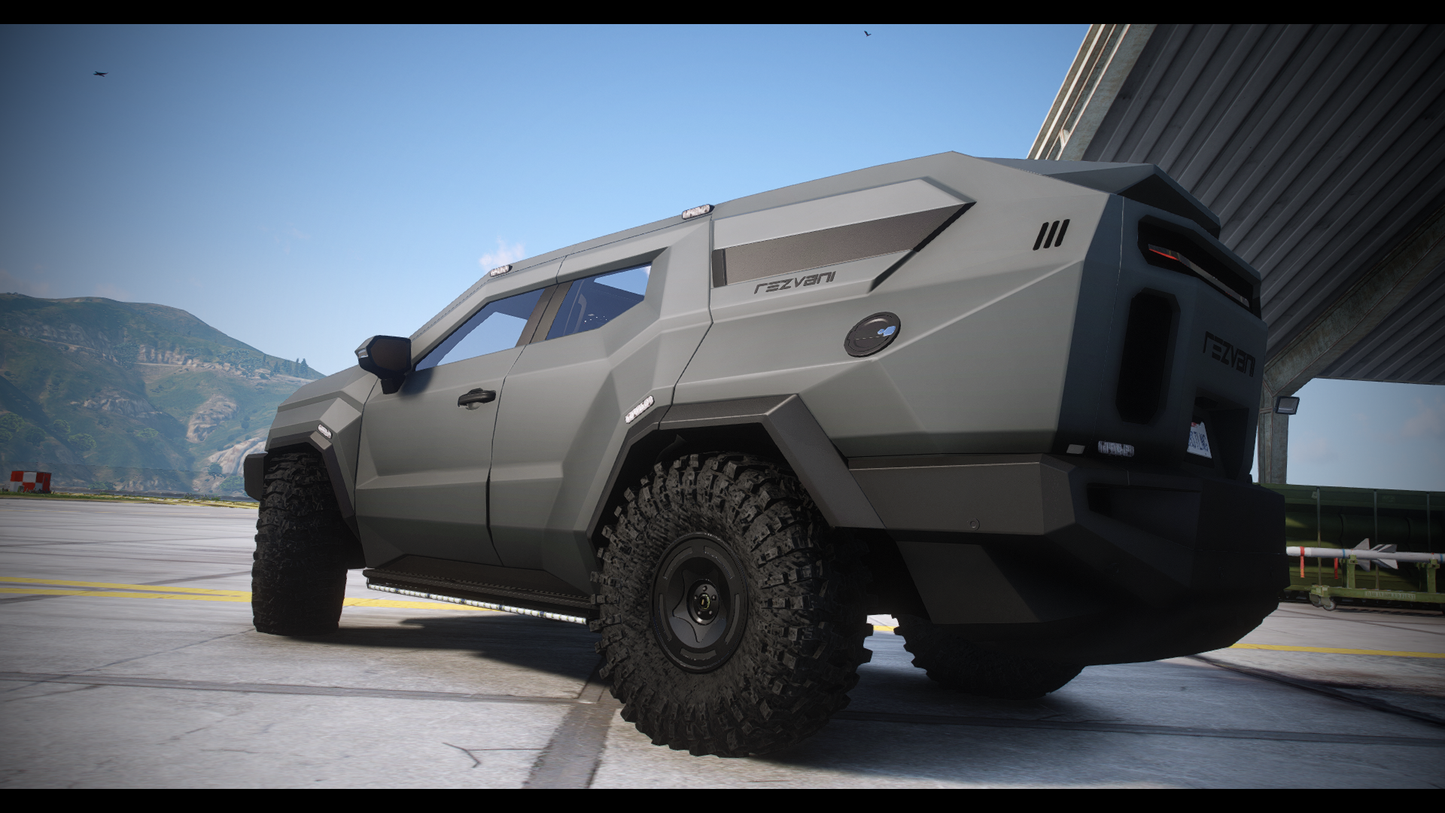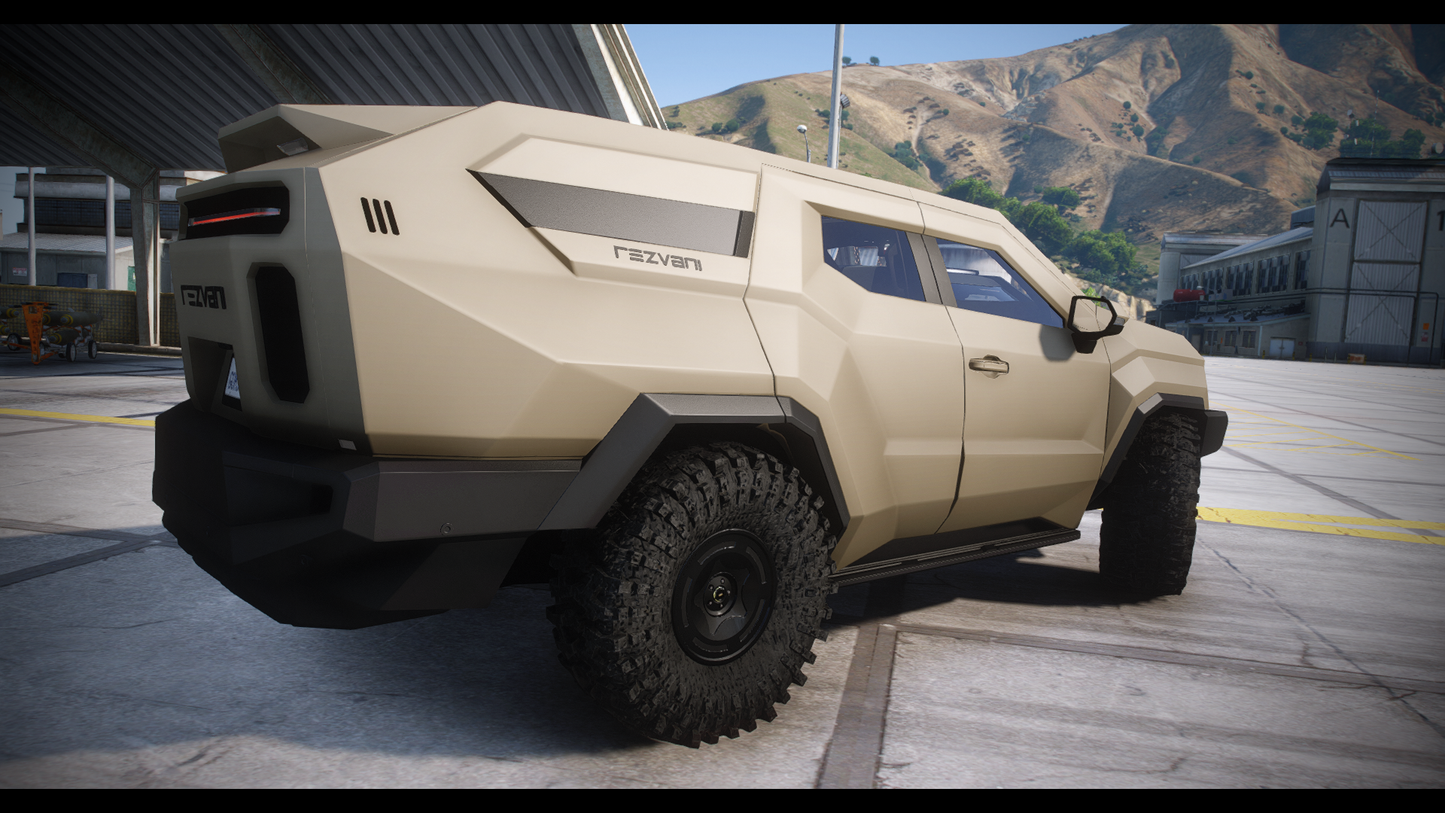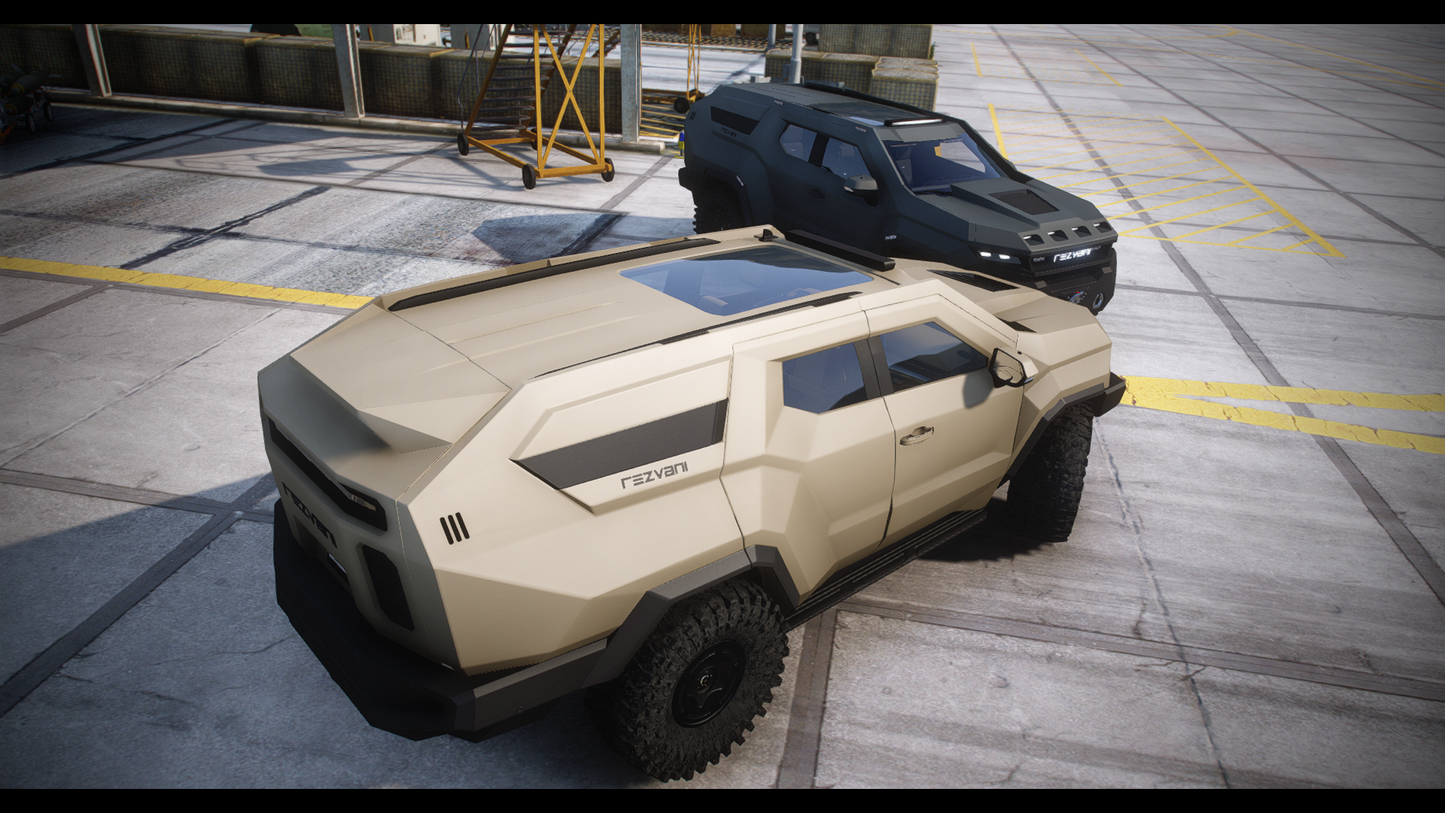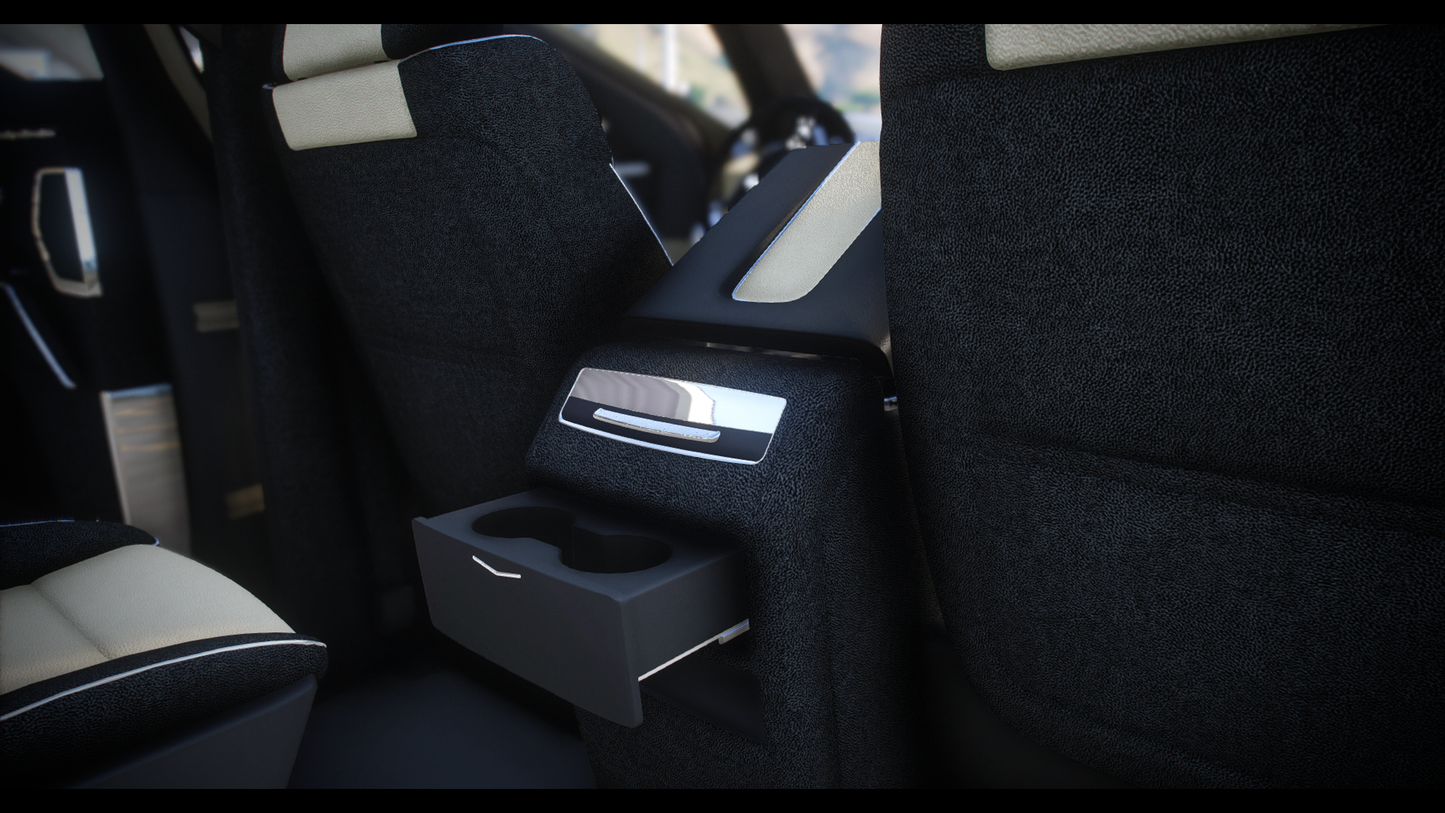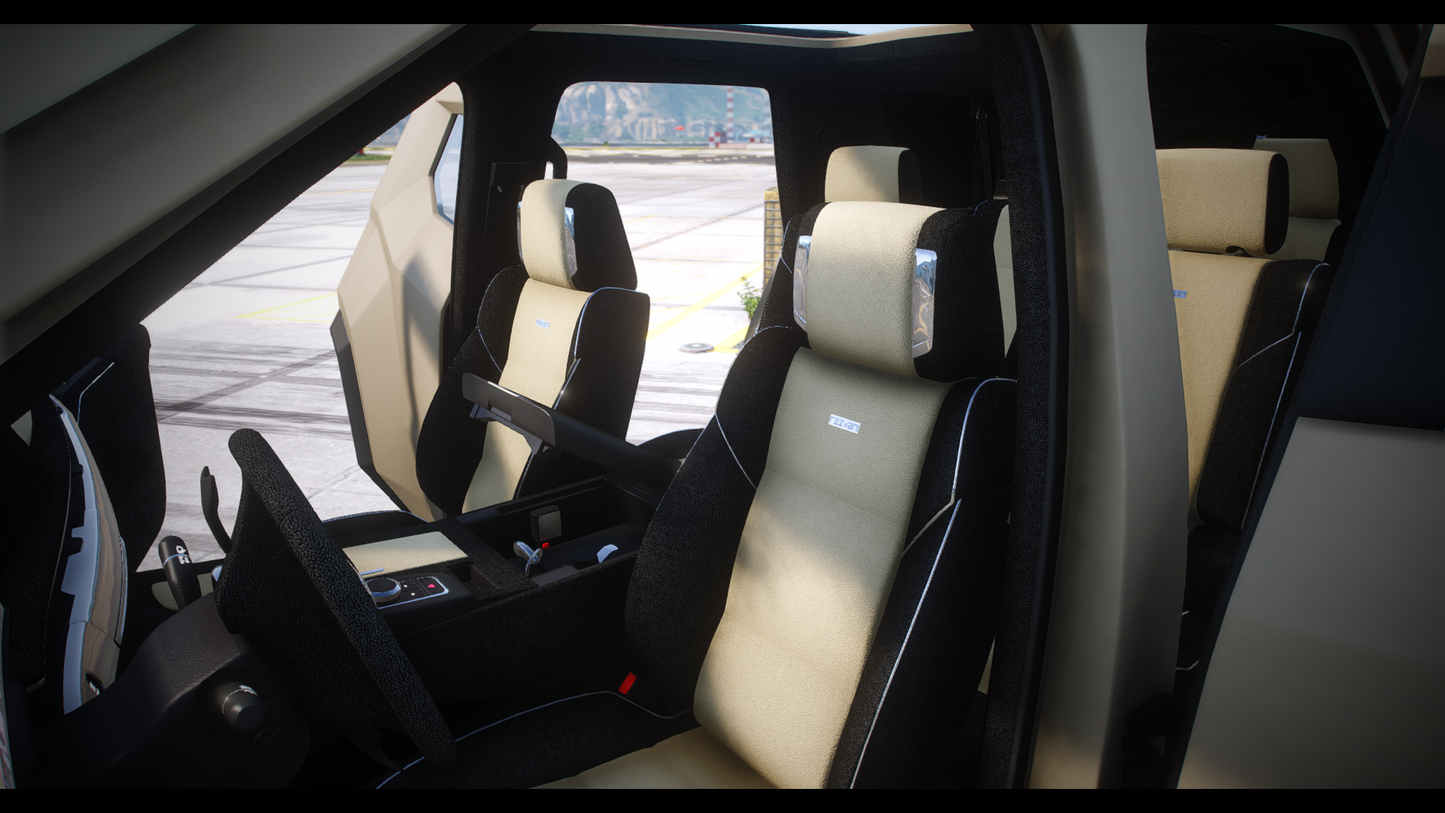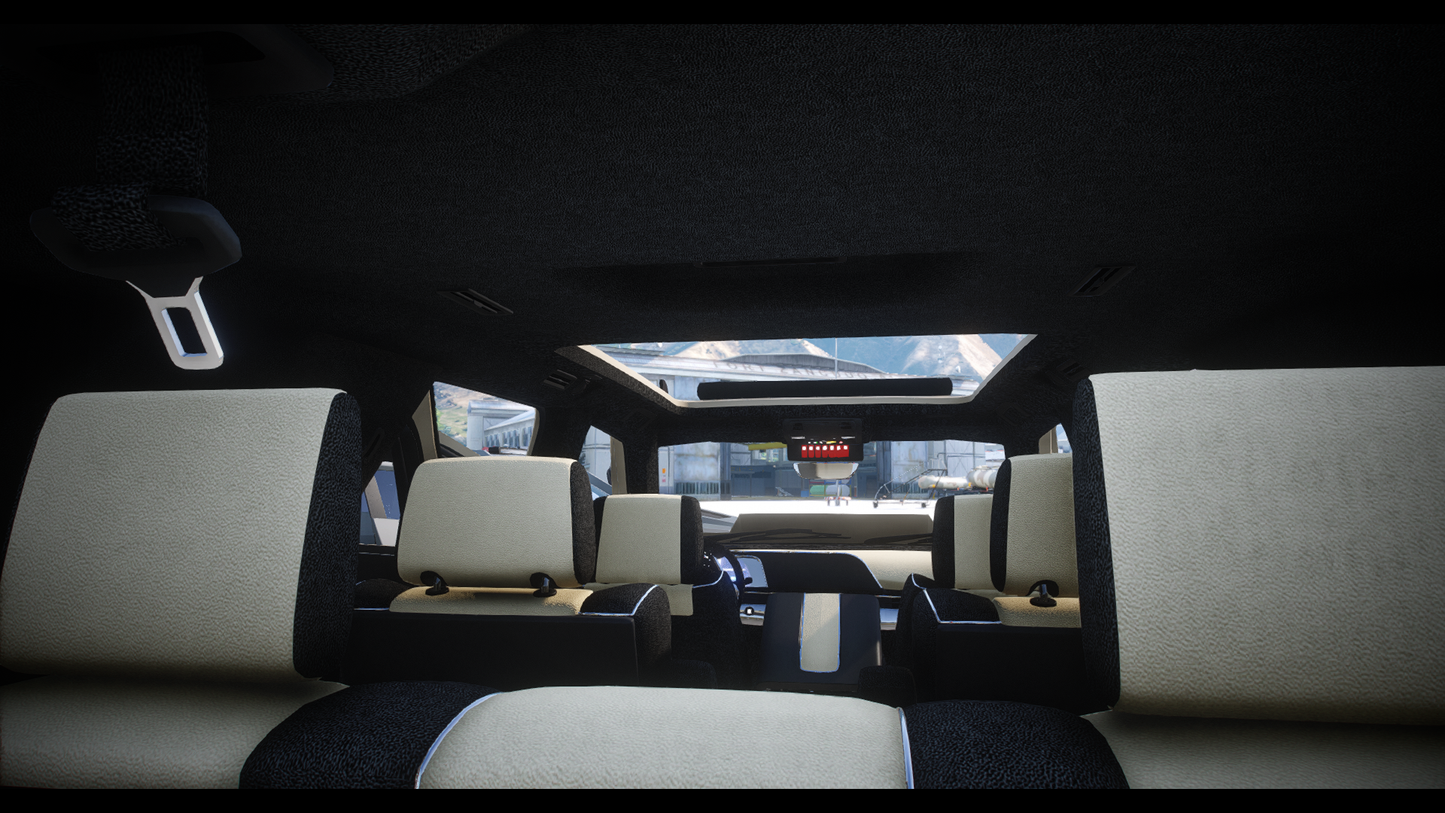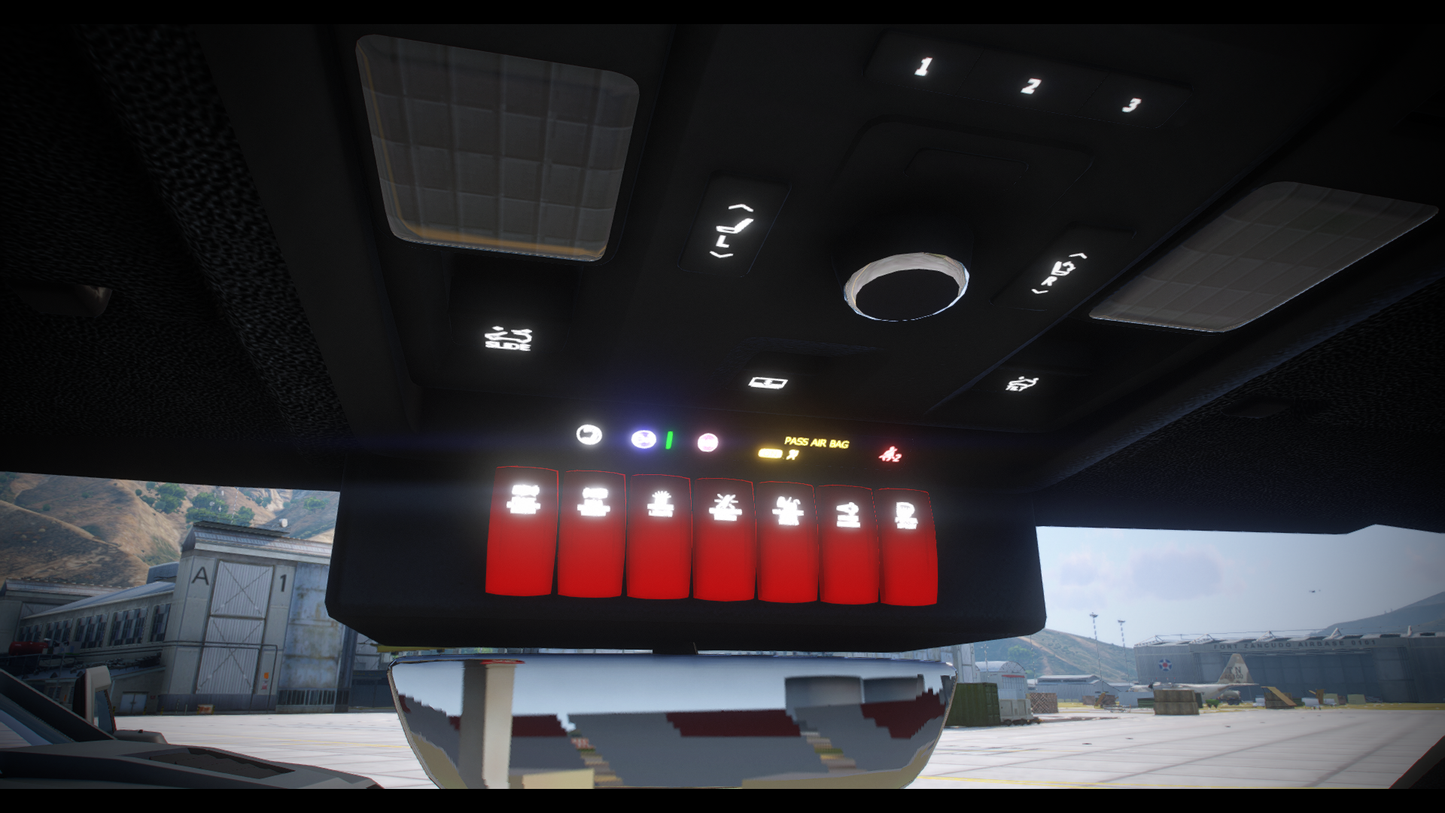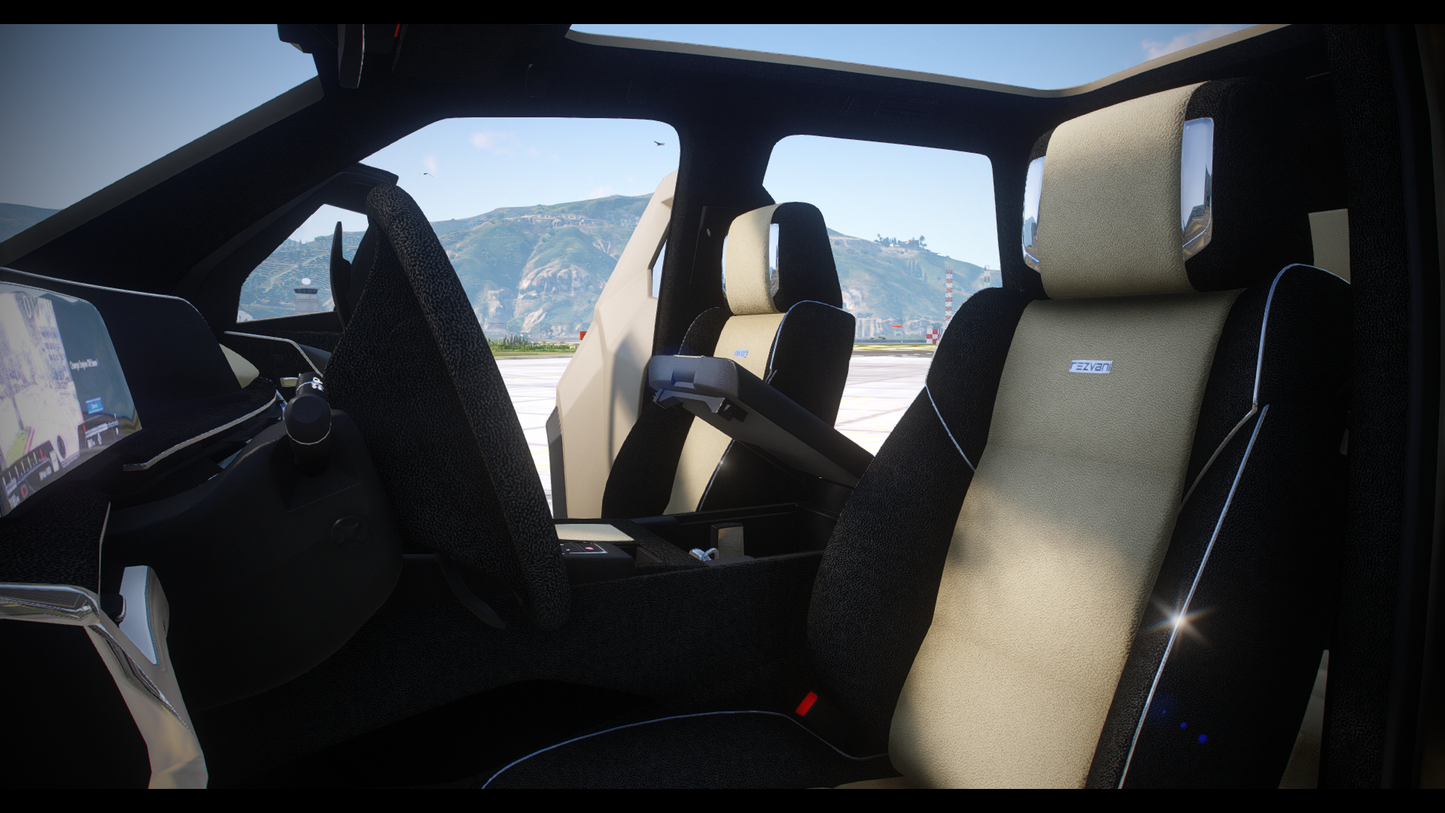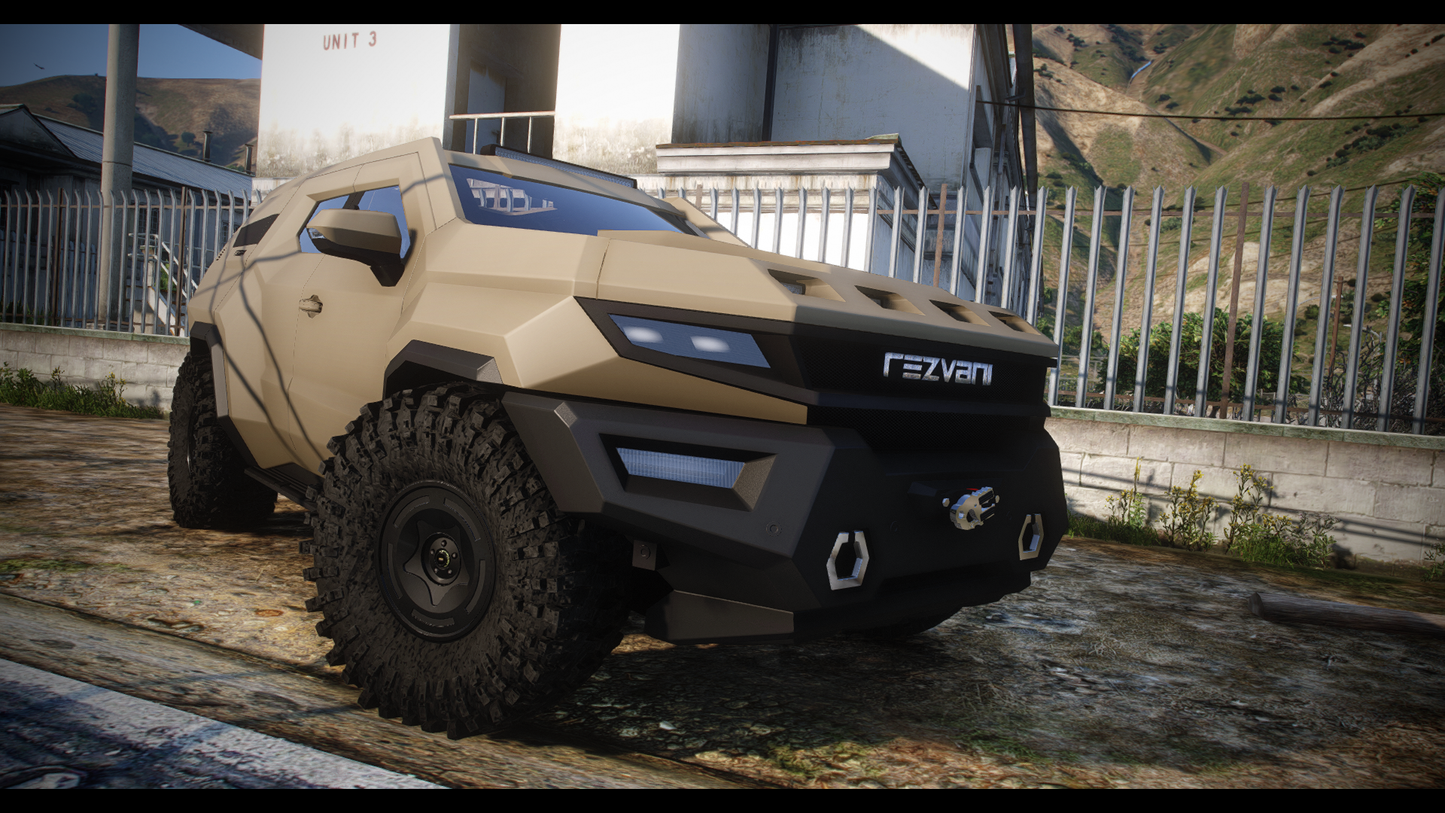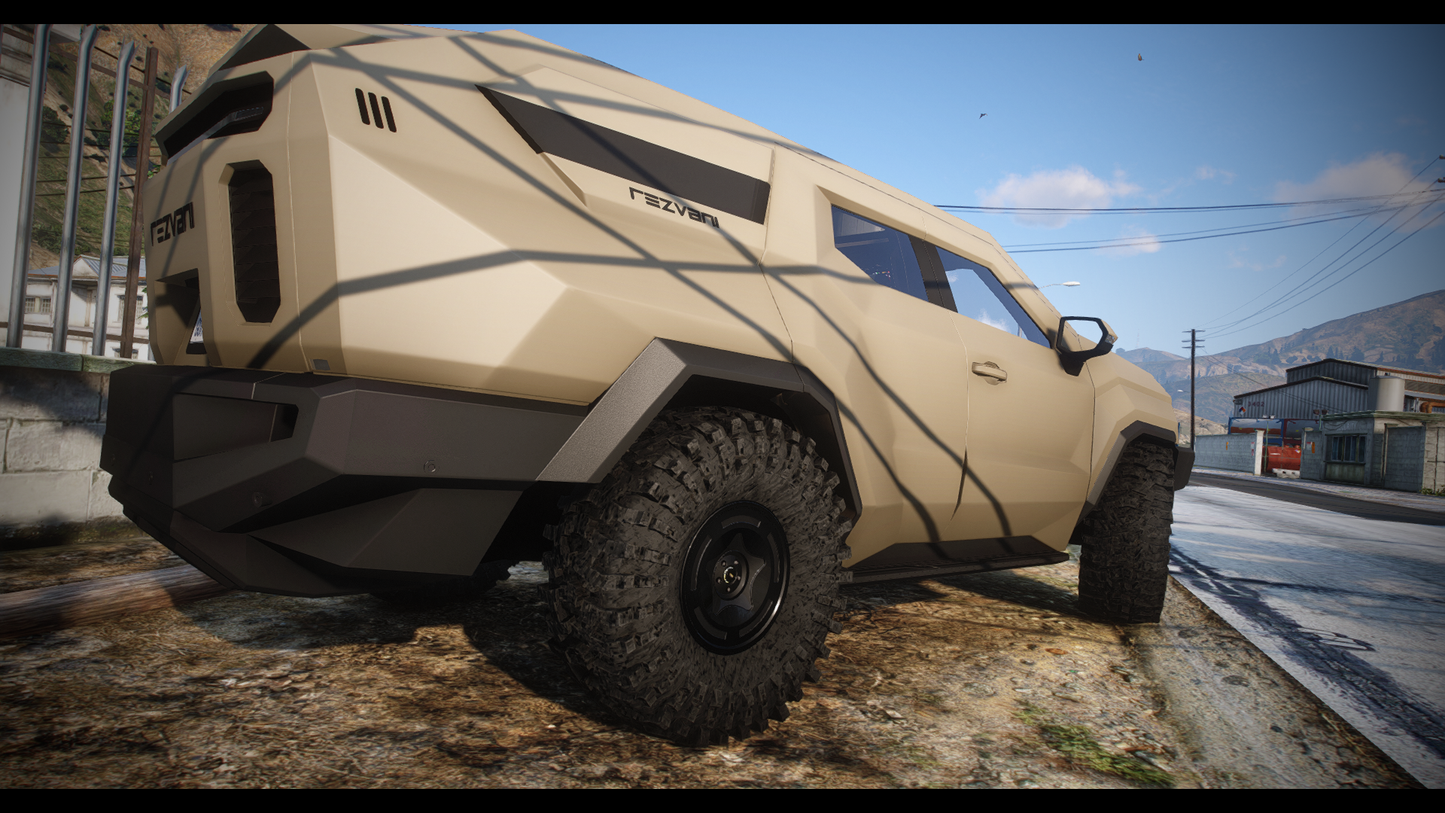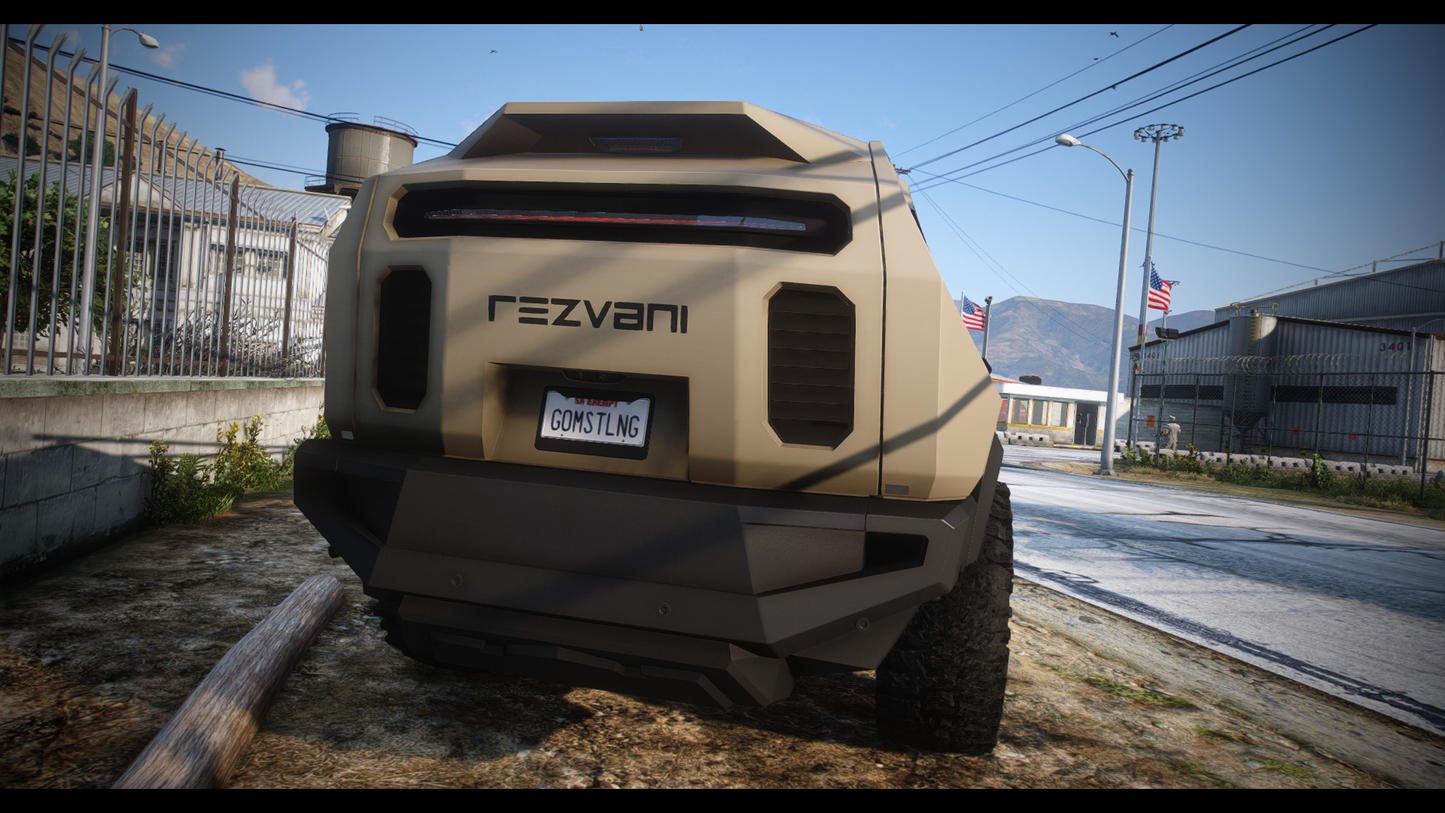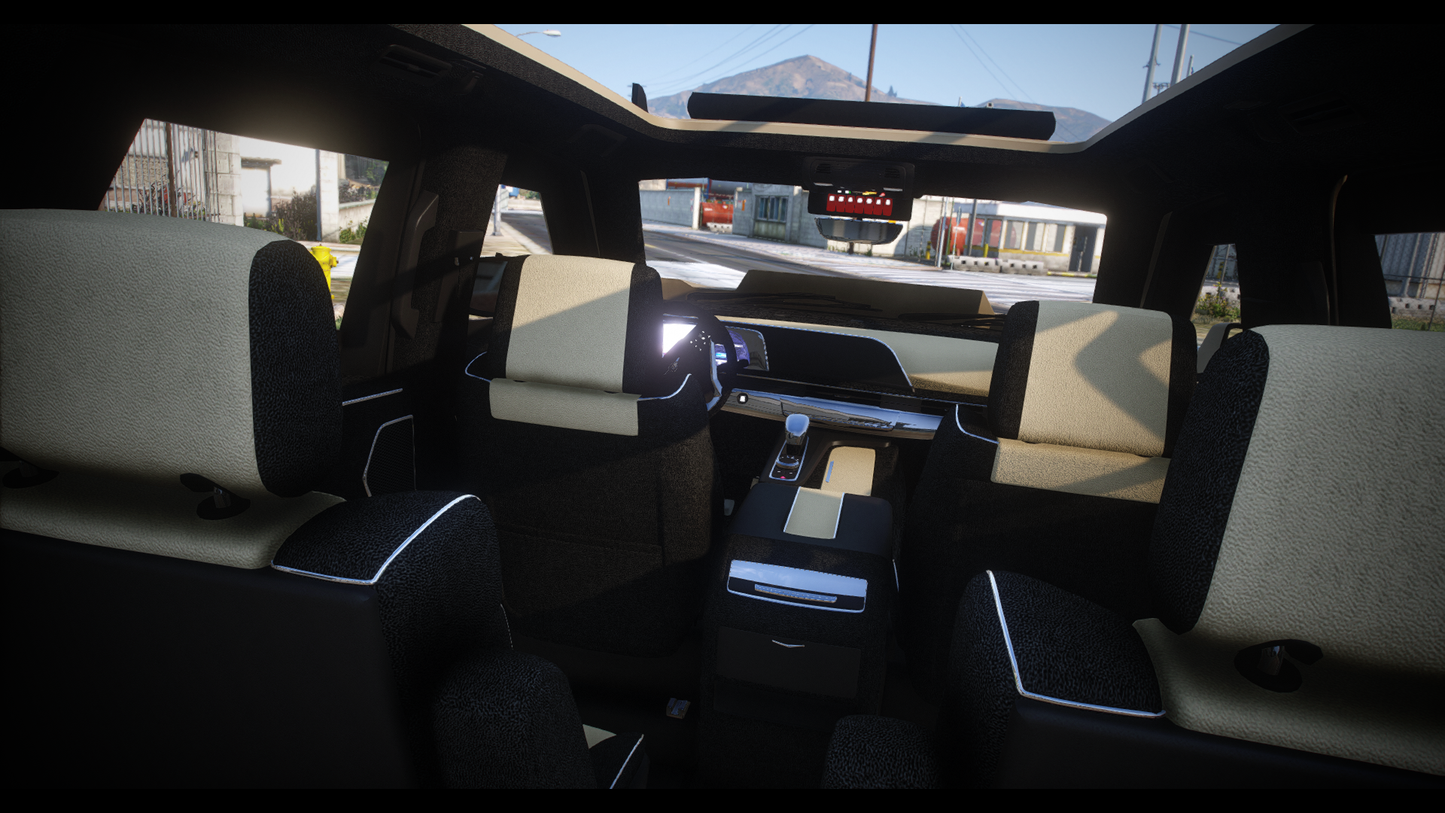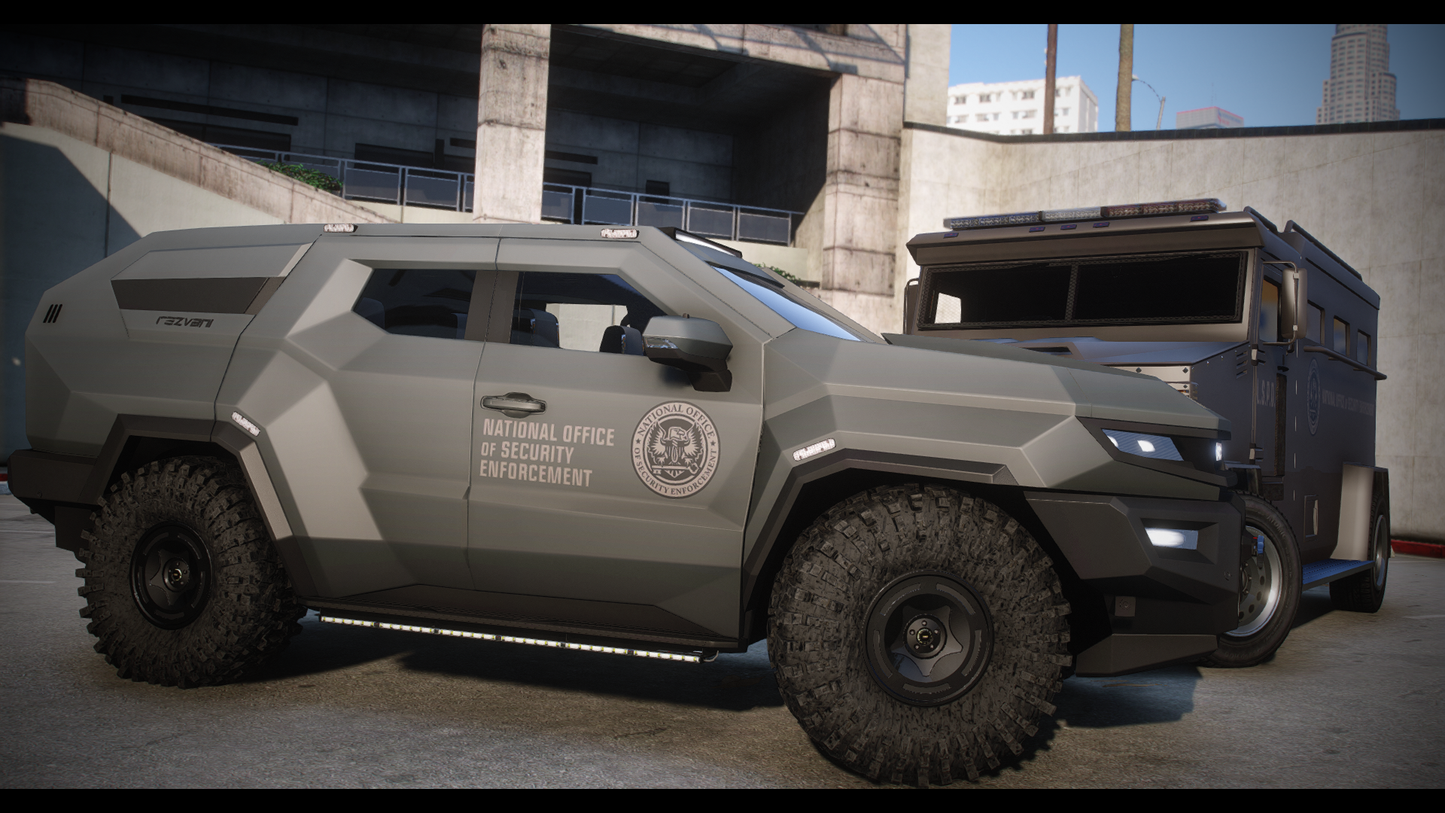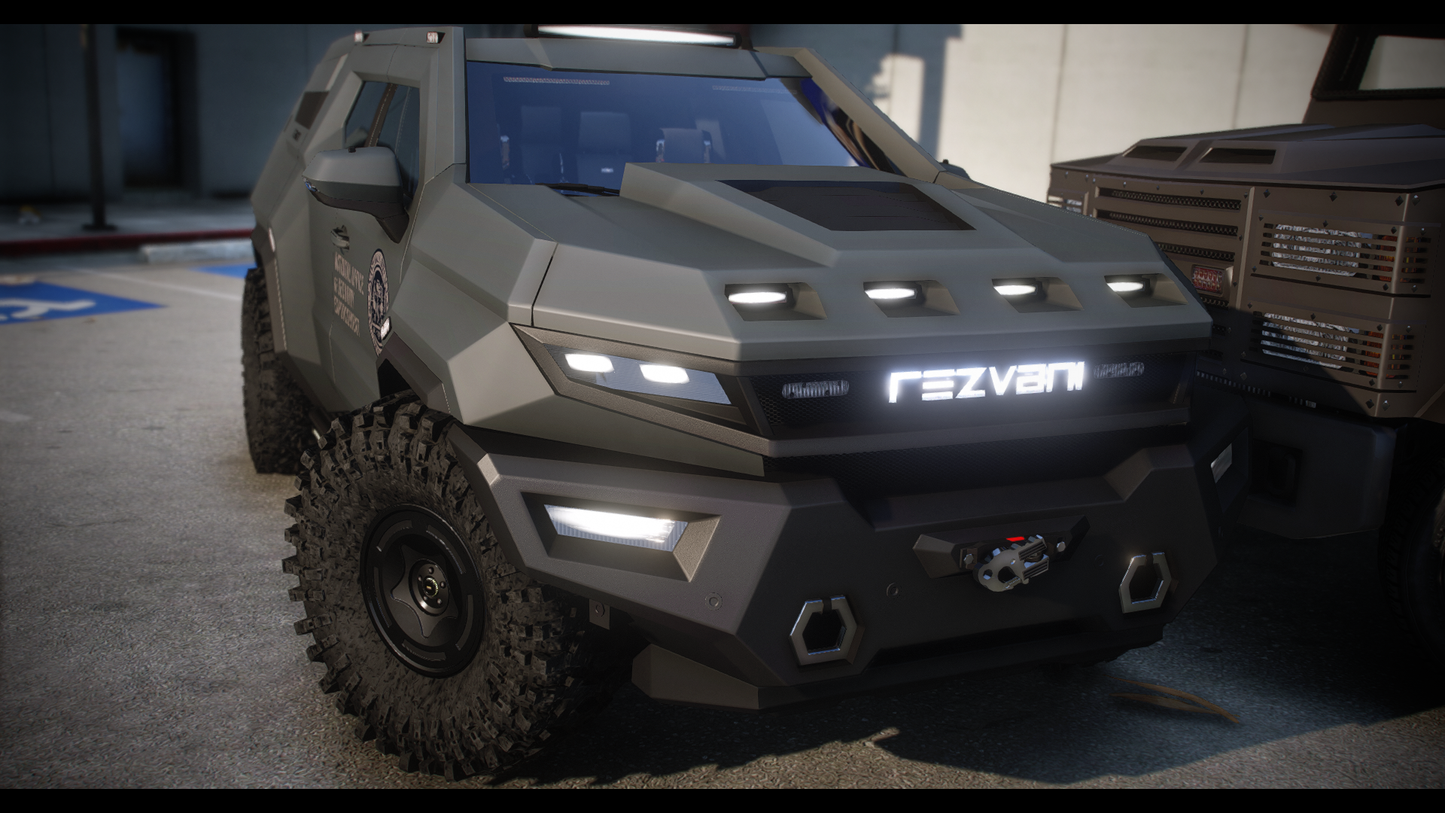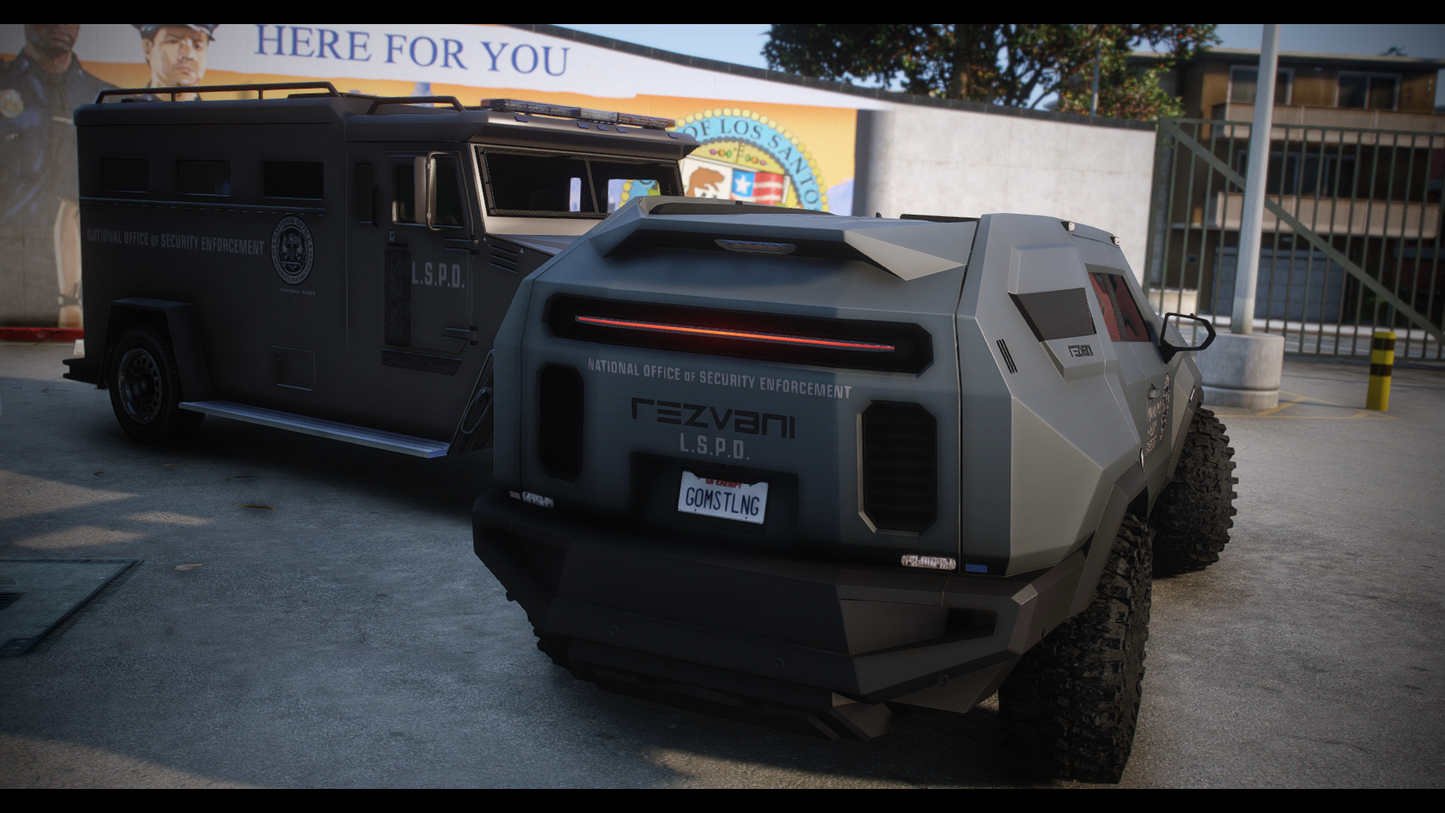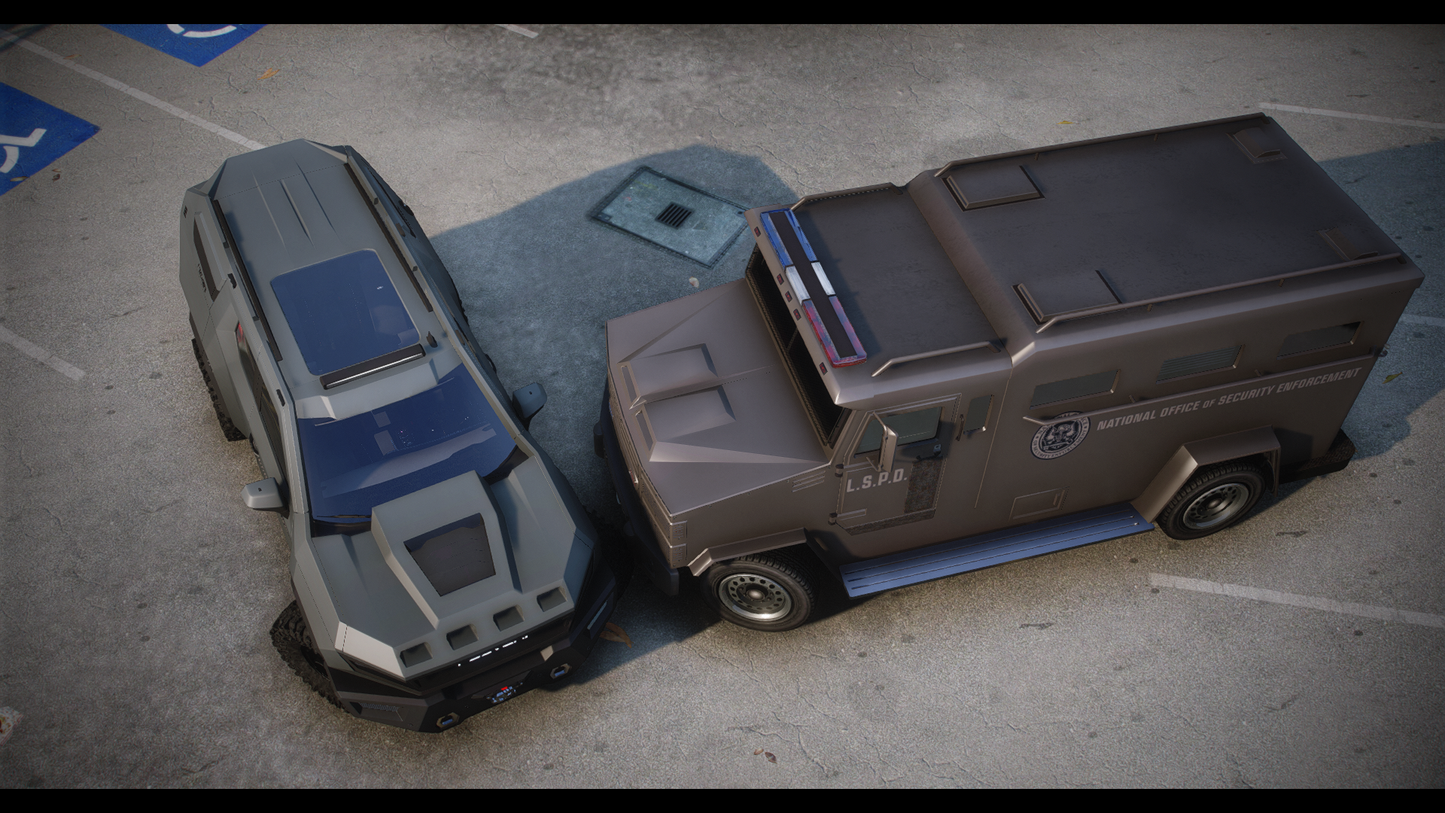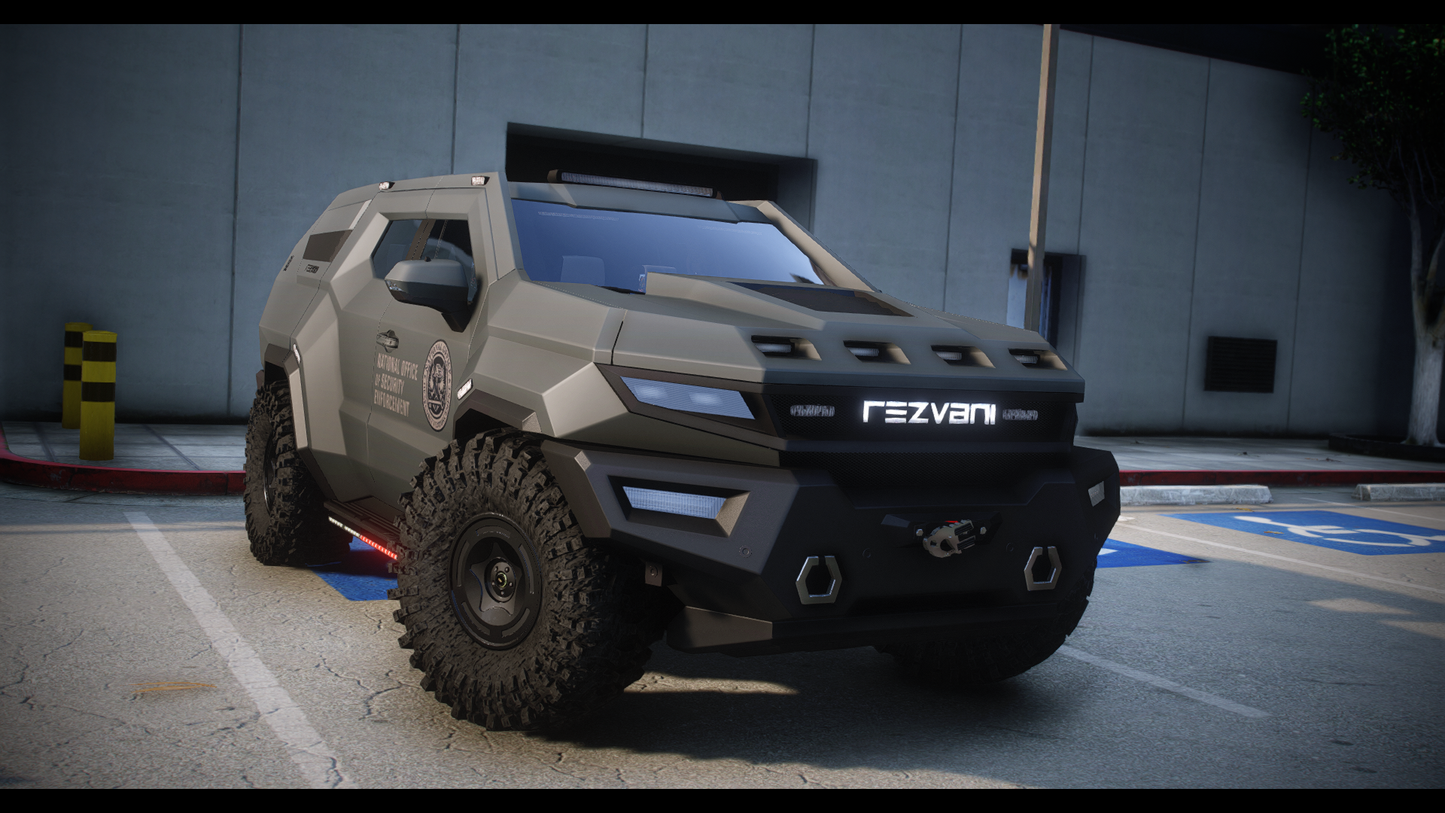 Awesome Model
Model & sound are very well done!! Very happy with yet another GOM purchase!!!
What a tank.
Just like all his other vehicles, GOM just does thing rights.